Gridrunner++ is a new 'retro' style shooter game programmed by the talented Jeff 'Yak' Minter of Llamasoft, world famous for his work on the Atari and Commodore computers and game consoles - among others. Gridrunner++ is an overhead shooter which is somewhat reminiscent of the classic game Centipede in play -- but with much better graphics and effects, cool weapons, and much faster action. The game uses a number of particle systems, loads of color cycling, and tons of interesting graphical effects to create a truly unique look and feel. Enemies come at you from all sides, shooting at you from all directions. Blasting an enemy leaves a pod which will explode into deadly lasers if not destroyed in time. There is also a zapper that zooms around the playfield with its own deadly beams (as seen in the 3rd screenshot below), while collecting 'Sheepies' will power-up your ship with a nice set of forward and rear lasers. Experienced players will find these 'Sheepies' will come in handy quite often, as falling back on these power-ups will restore you back to life should you die above one. These and other techniques provide quite a bit of gameplay depth to this great game. Originally designed for the PocketPC handheld computer, the finished version is now available for Windows PCs.
Visit the official GridRunner++ page here,
and be sure to read the official strategy guide here.
Download the unofficial SoundFX Mod!
Details are on this page
LLamasoft Official Website:
http://www.llamasoft.co.uk
pictures of the game and some of my sprites: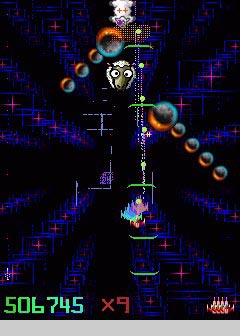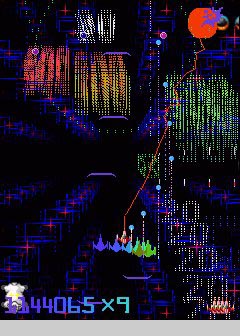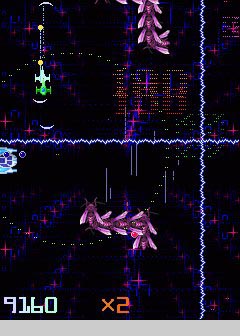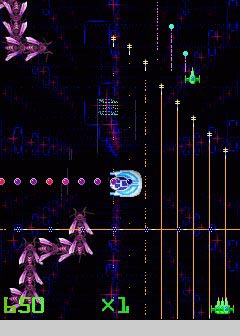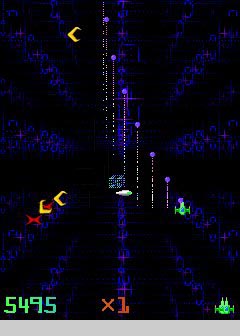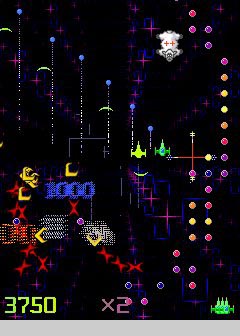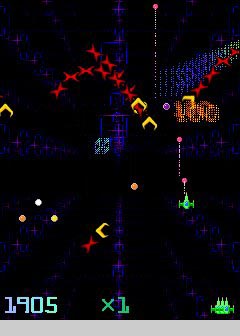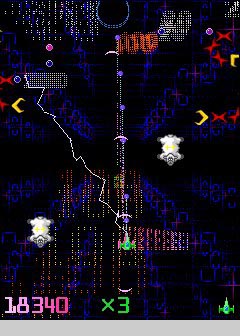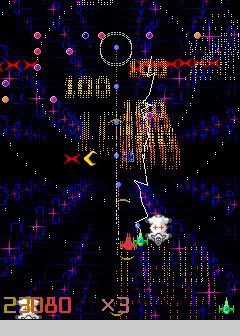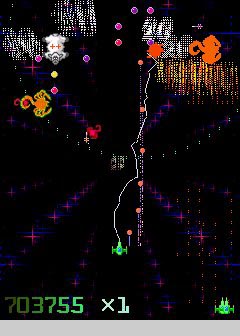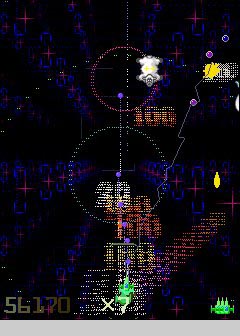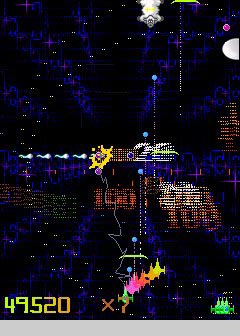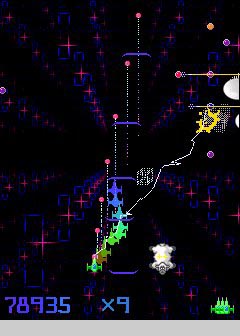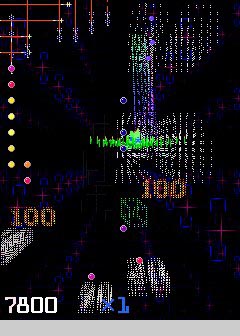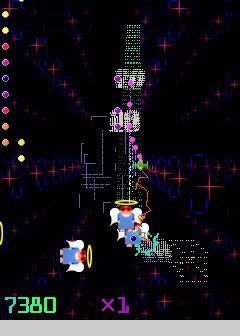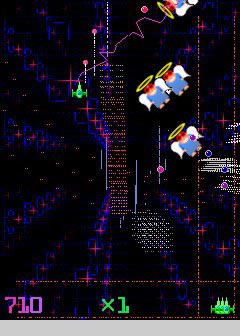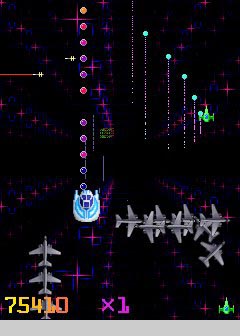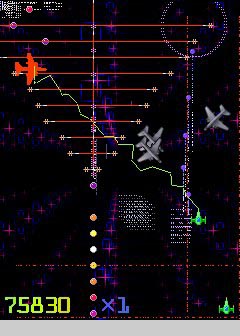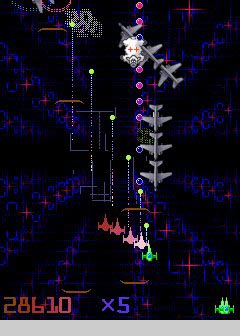 view more levels and the strategy guide here